Society of Ink & Paper

Society of ink paper is a student led organization designed to encourage and cultivate an artistic practice outside of assigned material. The group began in 2015 with the intention of connecting disciplines of art students over the simple medium of ink and paper. The club today still maintains the same goal, while attempting to explore additional artistic practices through student, alumni, and faculty led workshops on printing specifically.


Screen Printing Workshop

I created this poster using DIY vinyl screen printing and led a workshop on the same process.

Linoleum Printing Workshop

I created this poster using linoleum printing and invited Athene Ruiz to teach a linoleum printing workshop.
Collaboration with
Athene Ruiz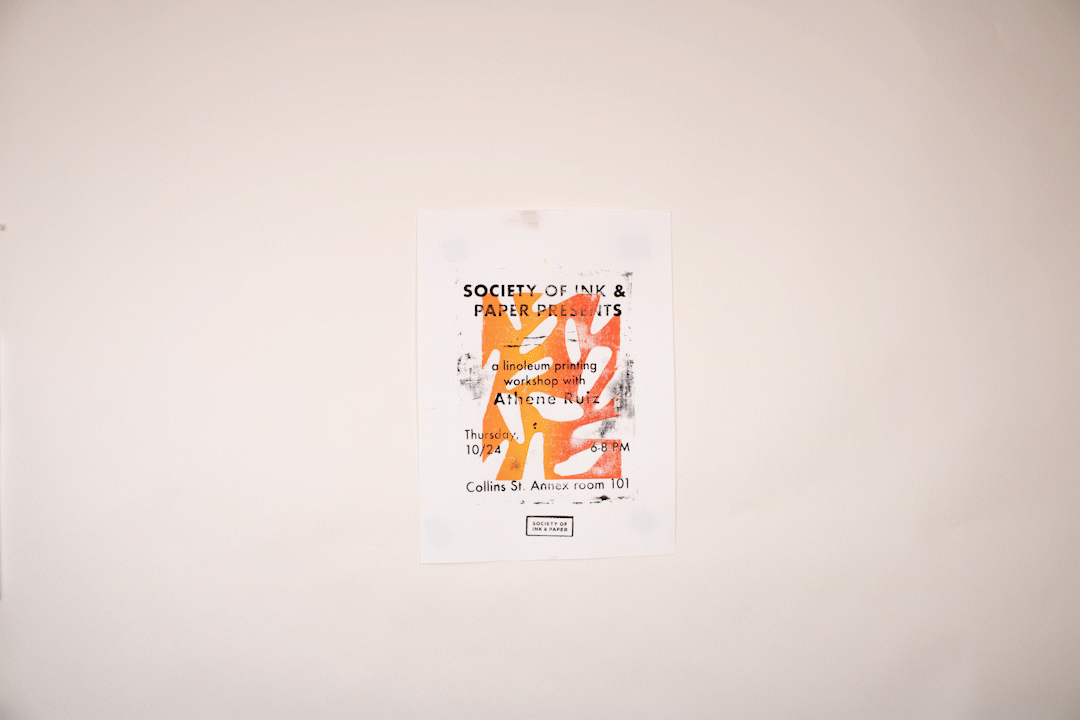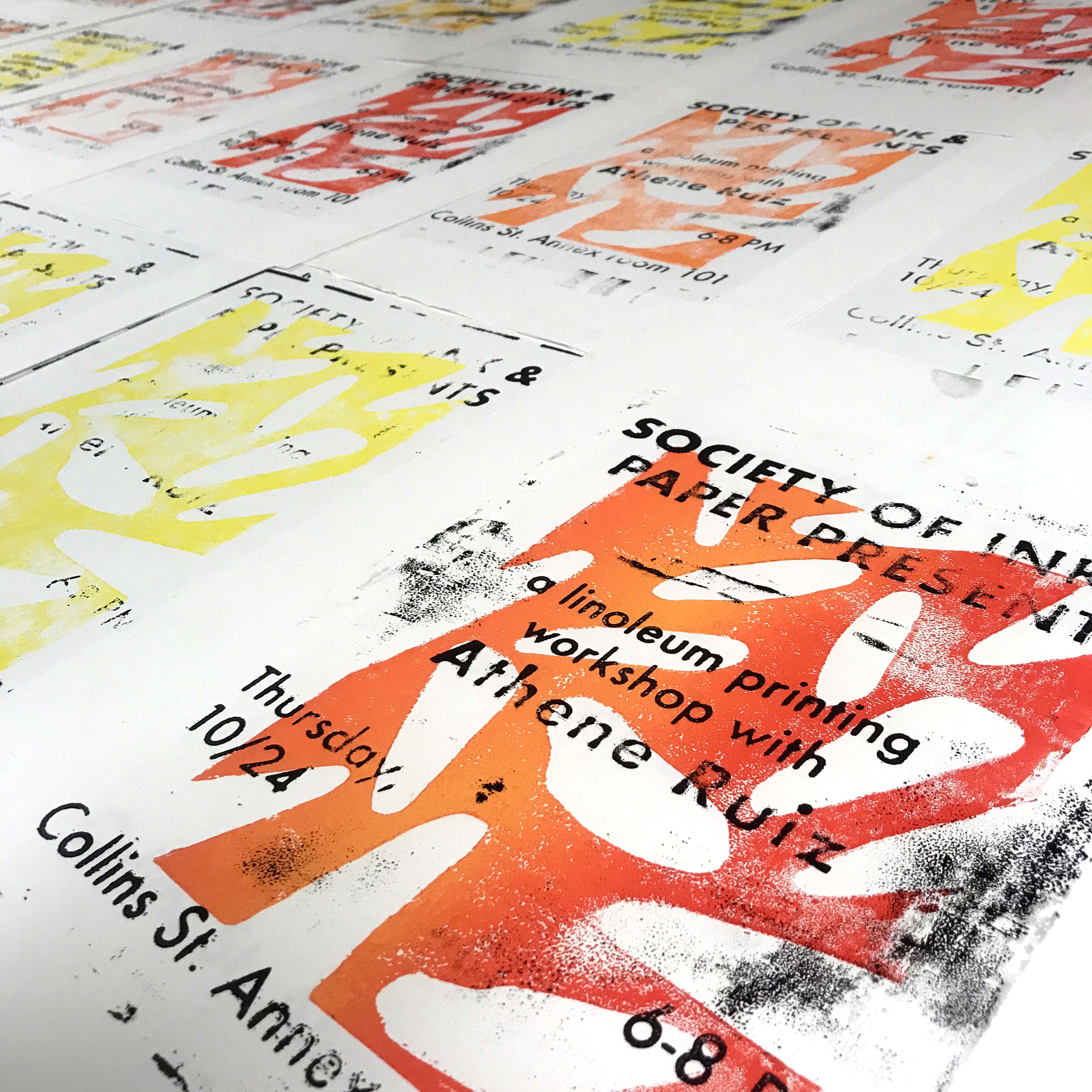 Letterpress Workshop

I collaborated on this poster with Lilith Jackson at a local letterpress shop called the Open Press. We ran a letterpress printing workshop open to UTC students at the Open Press.
Collaboration with
Lilith Jackson
Check out
The Open Press